The Best Flood Damage Restoration Service in Sydney
It's really unfortunate to discover a flood on your property. The damages and severe causes happen because floods can be drastic. The panic, emergency and fear that occur at the time when an individual sees the damage are frustrating and scary. City Carpet Cleaning Sydney is right here to heal the affected items and carpets for you. Get the Flood Damage Restoration Sydney service and clear the mess that happened around you. Every sufferer should think of professional help because the experts know better than anyone. Our Sydney Flood Restoration & Repairs service will deal with all the problems associated with the cause of concern.
Quick and easy restoration service for houses and offices both.
Safe & secured ways for the removal of moulds and mildew.
Money and time-saving methods to get the flood damage restoration and repairs.
No need to put own efforts. Our experts will do the things on their own with no worries.
We promise to deal with all your flood problems. Our company has a lot of expertise in offering cleaning services including Mattress Cleaning, End of Lease Carpet Cleaning, Carpet Repair, Rug Cleaning, Tile and Grout Cleaning, Curtain Cleaning, and Upholstery Cleaning. You can freely count on us for flood damage restoration cleaning in Sydney service. Call us (02 3814 2793) to provide the information.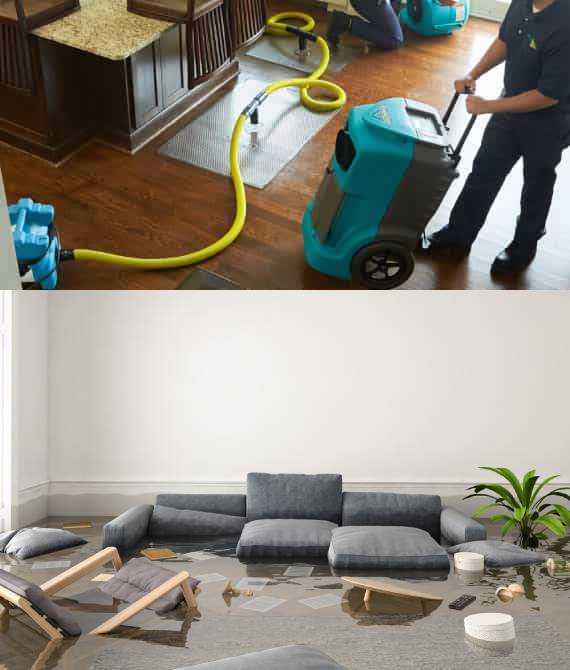 Same-Day Flood Damage Restoration in Sydney
A flood can cause severe damage to your property and belongings. If you are facing flood damage at your home, call us immediately. We are the righteous flood damage restoration Sydney service. Plus, we will deliver you a same-day flood damage restoration service. If you are in urgent need, let us know about the same. If the flood has caused major damage to your property, don't worry. Our professional repairers are available 24*7 to take bookings and serve the clients ASAP. Call professional flood damage restoration Sydney service 24*7 for booking and the service is available on the same day or the very next day.
A flood is not a normal occurrence. It can cause major harm to individuals or their property or belongings. The expert team is aware of all the repair techniques and methods to deal with your problem. So finding the right professional is what you need to do now. Book our Expert Flood Damage Restoration Sydney Service for the restoration and repair in emergency need.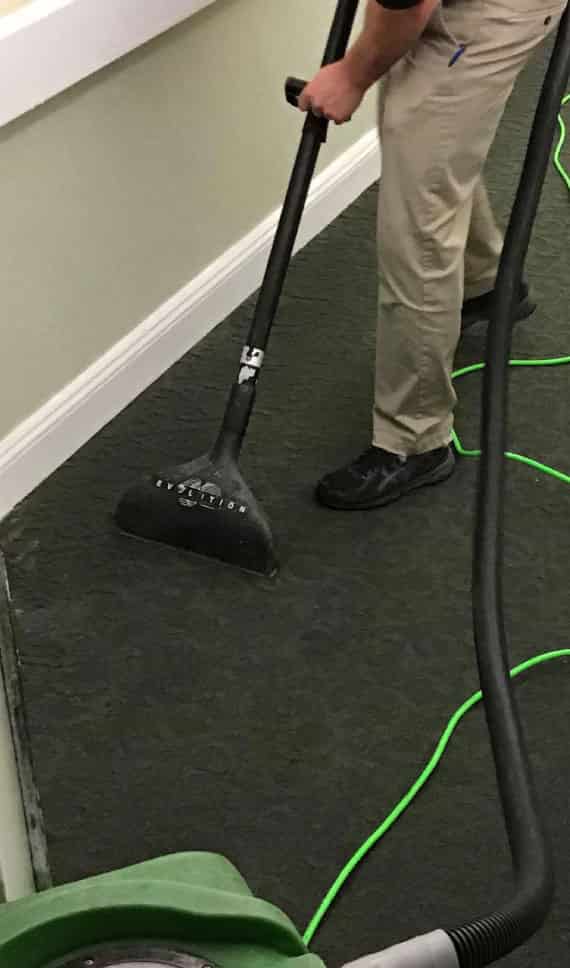 Why is it important to hire professionals for flood damage cleanup?
Flood damage can happen at any moment and from nowhere. To avoid significant property loss, it is crucial to properly restore flood damage as soon as possible. The complexities of flood damage restoration necessitate the assistance of a professional. Hiring an expert for any flood damage restoration service will help you to successfully revive your flood-damaged house. The following are some of the reasons why you should hire the best water removal company.
Water can complicate your life
Water damage is a huge disaster, so this isn't a situation where you can wait and do something else. Further, water damage must be repaired as soon as possible to minimise the damage. You must seek professional assistance as soon as possible to avoid this potentially disastrous situation.
Specialists will conveniently resolve the issue
Professional experts are familiar with a variety of methods for resolving the issue. Furthermore, they have the necessary tools to fix the problem rapidly and easily.
Our Flood Damage Restoration Method.
Thorough Inspection – The very first thing that our experts do when they arrive at your home is to conduct a thorough inspection.
Water Extraction – The very second objective is to remove excess water using a vacuum pump as well as the most recent vacuums.
Carpet Restoration – For carpet restoration, our experts use eco-friendly cleaning materials to clean up the carpets. The above step removes germs, bacteria, toxins, dander, and pollutants from the environment.
Carpet Quick Drying – Following that, we dry your carpets in 2 stages – dehumidification and drying. The 2nd step is to remove any remaining water content.
Carpet Cleaning – We cannot restore any flood-damaged carpet unless it has been steam cleaned. Our water damage repair team also inspects for the requirement for carpet repairs and, if necessary, performs them.
We provide all sorts of water damage clean-up services to help our clients
Flood Damage Restoration Sydney: We have an extremely professional team that is highly smart in all aspects of Flood Damage Restorations Sydney. In addition, our flood restoration Sydney facilities are reasonably priced. We provide our services at a low cost because we realise the loss which our customers have suffered as a result of the floods. So, contact us to learn further about our services.
Wet Carpet Cleaning Sydney: Wet Carpets are mostly a disaster! Our carpet repair and restoration team will find the finest solution no matter how serious the flood damage is. After all, hiring an experienced emergency service provider to conduct the water extraction is in your best interests.
Wet Carpet Drying Sydney: Drying the carpet is the most important when comes to its restoration. Without drying the carpet, it is impossible to recover it. Wet carpets take a lot of time to dry on their own. Therefore, we offer professional help to get the job done for you. Get in touch with us now for wet carpet drying in Sydney services.
Carpet Water Extraction Sydney: Water extraction is a vital technique for carpet drying. Our carpet extraction entails the need for heavy equipment to effectively retrieve water from your carpet. To complete the task, a high-quality water extraction machine and a competent technician are required. We understand the fundamental need for carpet water extraction.
Flooded Floor Clean-Up Sydney: When a property floods due to a leaking roof, an unattended tap, or a pipe leak, the carpet on the floor is by far the most susceptible to damage. The carpet already is filthy, and combining it with water exacerbates the damage. Our flooded-floor cleanup service would be beneficial to you, and then we will make sure that all parts of the carpet are perfectly retrieved.
Carpet Damage Restoration Sydney: Water damage is not something you would expect to happen to your carpets. This is the very last thing you'd expect to happen to your carpets. Water damage can be caused by a variety of factors. Water damage situations cause significant harm to carpets that could not be repaired at home. As a result, we specialise in carpet damage restoration in Sydney.
Carpet Deodorization & Sanitization: In addition to the restoration of your carpets after water or flood damage, we do provide water damage mould clean up and odour removal assistance as well. Wet carpets are by far the most exposed to bacterial activity, resulting in sour odours which are unbearable in any property. We use environmentally friendly ways to handle irritants and remove odours from the carpets. Our carpet deodorisation and sanitisation service will provide you with a satisfactory overall outcome.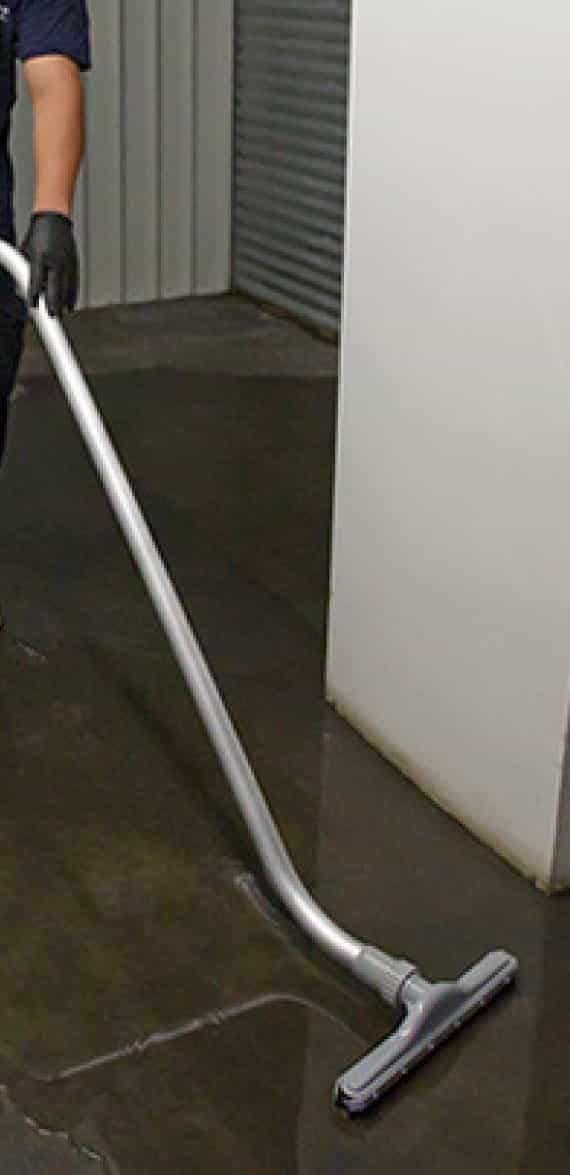 You Can Ping Us For Advanced and Emergency Services
In the event of an emergency, we have a large enough team to satisfy the needs of our clients. Furthermore, we have a dedicated team for water damage in Sydney that can assist you at any time. Recognizing that floods can cause significant damage, we offer 24-hour flood customer-care support in urgent situations. We work on weekends to ensure that our customers are not disturbed anymore. We realise the needs of our clients as a local water damage restoration company.
Why Choose Us For Flood Damage Restoration in Sydney?
Flood Damage Restoration is a mandated process everyone needs to follow up with professionals so that things will get done perfectly. Our restoration and repair services are quick and affordable.
Our professionals use the right tools & techniques and equipment & methods to deal with the problem.
We are available to assist our clients on short notice also. Same-day flood damage restoration Sydney service is available for clients.
Removal of dirt, debris, dust and stubborn stains from the floors, carpet, walls and everywhere.
Flexible to deal with all flood-related problems.
Frequently Asked Questions
Yes, we are happy to help you with flood damage restorations on weekends as well.
Yes, if you want, we can give you the information about the flood damage. Whilst also helping restore the carpet, we can also observe other things. This may increase the service costs.
Yes, we also deliver same-day services to our clients.
Location:
Sydney
, NSW, Australia
Reviews
Highly Content
I hired your team to clean my carpets, who were always professional and knowledgeable. They are undoubtedly the best carpet cleaners I've ever dealt with, and I dealt with quite a few in my last home. Without question, I would suggest these folks to anyone that requires services. Absolutely 5 out of 5 stars.
Just amazing cleaning work
They show Top Tier Customer Relations When it comes to the cleaning business. I applaud Mike for being able to clean old stains and demonstrate excellent cleaning service in response to a problem my carpet had. I wish others would behave and clean in this way.
100% results
We were pretty pleased with the service we received from this company. We used your service for the second time and were completely happy. All were a pleasure to work with. They made a severe carpet odour bearable by being kind, incredibly informed, and reassuring fresh smells.