Professional and Affordable Upholstery Cleaning Service In Sydney
Yes, cleaning upholstery on its own is a very tough and challenging task. However, to save your time and money you should always hire an effective upholstery cleaning Sydney team. Furthermore, for the best service hire our leather upholstery cleaners in Sydney. City Carpet Cleaning Sydney has certified professionals for all types of upholstery cleaning. Moreover, we are available for affordable couch cleaning in Sydney service. Some other points for hiring our upholstery cleaning service in Sydney are:
Same-day upholstery cleaning Sydney service
Experienced team for sofa cleaning in Sydney
Customer-friendly upholstery cleaning treatment
Use modern and latest tools for upholstery cleaning
Hassle-free upholstery cleaning service
So, give your upholstery a new look and call us today! We take bookings at (02 3814 2793).
Emergency furniture and upholstery cleaning in Sydney
City Carpet Cleaning Sydney is the leading company for upholstery cleaning in Sydney. So, are you wishing for an efficient upholstery steam cleaner? Well, don't think twice, just contact our experts for productive service. Our upholstery cleaning Sydney team has trained cleaners. Our company has a lot of expertise in offering cleaning services including Mattress Cleaning, End of Lease Carpet Cleaning, Carpet Repair, Rug Cleaning, Tile and Grout Cleaning, Curtain Cleaning, and Flood Damage Restoration. Moreover, we provide cost-friendly upholstery cleaning. you can check our sofa cleaning cost in Sydney. So, if you are stressed by the "cost of upholstery cleaning". Then don't worry, just contact us for cost-effective service. We also provide emergency furniture and upholstery service. Nevertheless, we are the one-stop option for furniture cleaning. That's why contact us for the emergency couch cleaning service. You can easily reach us at [02 3814 2793].
Process For Upholstery Cleaning In Sydney by City Carpet Cleaning
Are you looking for the best leather sofa cleaning in Sydney? Well, our cleaners follow a high-quality process for upholstery cleaning service. The steps which we follow for upholstery cleaning are as follows:

Upholstery Inspection
The first step we follow in an upholstery cleaning service in Sydney is an inspection. In the upholstery inspection, we check the requirements that are needed during service. Moreover, check which equipment or tools are best for a particular upholstery cleaning service. Therefore for excellent upholstery inspection call us.

Upholstery Cleaning Preparations
Then after doing the upholstery inspection, we start preparing the actual treatment. During preparation, we may move the items which act as barriers during our service. Thus for the best fabric sofa cleaning Sydney service, hire us.

Stain Pre-treatment
For removing stains from your upholstery careful examination is required. Thus for removing stains from your upholstery, we use strong and effective solutions. Moreover, during stain removal, we make sure not to affect your upholstery fabric.

Thorough Upholstery Cleaning
With an experienced expert, we provide detailed and deep upholstery cleaning services in Sydney. Moreover, for upholstery cleaning, we use many treatments like dry and couch steam cleaning Sydney service. Thus for excellent upholstery cleaning service contact us.

Upholstery Protection
After cleaning your upholstery, we apply fabric Scotchgard protection. Thus with fabric Scotchgard protection, we increase the durability of your upholstery.

Sofa & Couch Quick Drying
As mentioned we use the latest technology for upholstery cleaning services. Similarly, for quick sofa and couch drying, we have the best methods and tools. Therefore for fast upholstery drying contact our experts.

Final Inspection
Lastly, we conduct a final inspection of the upholstery. In the final inspection, we check no stain is left untreated. Moreover, we also tell some DIY tips for future upholstery protection.
List of the best cleaning services we offer for upholstery
If you don't wipe your upholstery or furniture for long. Then you will notice that the upholstery will be damaged soon. Therefore, for upholstery cleaning services hire us. Regardless, we provide many upholstery cleaning services. Thus, some of the upholstery cleaning services we deliver:
Fabric and leather sofa cleaning: we know that sofa leather is very expensive. Moreover, sofa fabric is too sensitive to damage. Thus, hiring our leather sofa cleaner is perfect for the job. We can even treat every type of sofa leather. So, hire us for effective "upholstery cleaning in Sydney".
Fabric and leather couch cleaning: Couches are the main attraction at your house. That's why the couches need to be cleaned regularly. Our leather couch cleaner is very particular during service. Moreover, we use the best tools for the couch cleaning service. Therefore, do contact our "steam cleaner for couch".
Leather and Fabric lounge cleaning: Fabric and leather lounge cleaning needs a professional staff. Thus, our upholstery cleaning in Sydney is available. Moreover, you can call us anytime for leather lounge cleaning in Sydney.
Furniture cleaning: Our Upholstery Cleaning Sydney protects your furniture. We provide an effective furniture cleaning service in Sydney. Even we use safe solutions for furniture cleaning services. Therefore, do remember us for upholstery cleaning at home.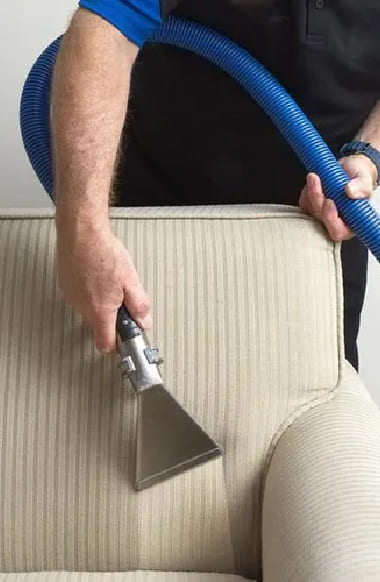 Steps we perform during upholstery cleaning service 
Our upholstery cleaning Sydney experts offer effective carpet cleaning services. Thus, for upholstery cleaning service we follow some steps.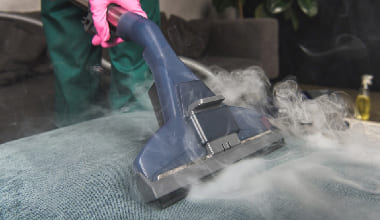 Upholstery Steam cleaning
we clean your upholstery that occupies pollutants. For this, we use the best upholstery steam cleaning. During Sofa steam cleaning, we use warm water. Even we use upholstery-safe steam cleaning liquids for upholstery.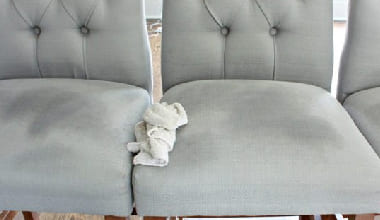 Upholstery Stain Removal
Pet urine stain removal is an easy task for you. Are you looking for upholstery cleaning near me? Do call us! Our upholstery cleaning Sydney team can treat all stains. We can easily clean stains with modern tools & upholstery cleaning solutions.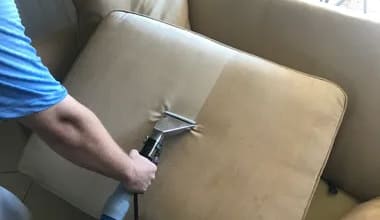 Upholstery Dry cleaning
searching for an upholstery cleaning company? Are you looking for upholstery dry cleaning? We are here for every upholstery dry cleaning service. Firstly we will vacuum your upholstery. And then we will dry-clean your upholstery completely. Thus, call us for any queries related to upholstery dry cleaning.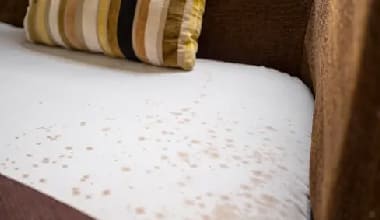 Upholstery mould removal
our upholstery cleaning Sydney team can remove mould too both in small and large quantities. Moreover, there are no hidden charges for upholstery mould removal. Therefore free your mind related to the upholstery cleaning price list.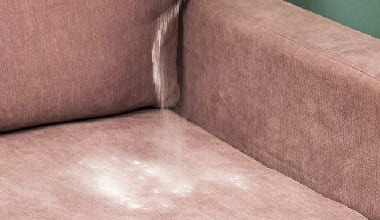 Upholstery deodorisation and odour removal
many people firstly rely on DIY methods for odour removal. However, hiring professional cleaners is very important. Experts will permanently remove odour from your upholstery. Therefore, hire us for quality deodorisation service.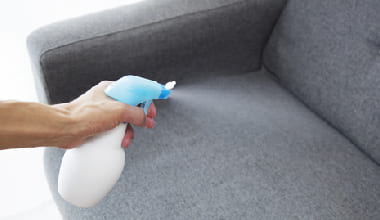 Upholstery sanitisation
lastly, we disinfect your upholstery by using the best quality sanitisers. This will keep your upholstery allergen-free for a longer time.
Outstanding reasons for choosing upholstery cleaning in Sydney
As mentioned, we are the top company for upholstery cleaning. Our cleaner always reacts on time to your complaint. Thus, other highlights for availing us are:

Insured Staff
upholstery cleaning Sydney team has insured experts. Moreover, we have certification from LCT (leather cleaning technician). Therefore, for certified upholstery cleaners, call us

Professional tools
We use professional equipment and tools for upholstery cleaning. Even our experts have full knowledge of using modern products and tools.

Greater Reputation
our upholstery cleaner has a great reputation in the Sydney market. Therefore, based on our reputation, you can contact us.

Affordable
we provide effective upholstery cleaning at affordable rates. Moreover, we use eco-safe solutions during upholstery cleaning. Thus, do lean on us for upholstery cleaning services. 
We serve the finest upholstery cleaning service in Sydney and nearby regions
We believe in satisfying our clients with versatile service. Therefore, we are committed to offering the finest upholstery cleaning. Moreover, you find us everywhere in Sydney. Check our Couch and Upholstery Cleaning Sydney reviews. We deliver upholstery cleaning services in nearby regions. Hence, book us now for a safe upholstery cleaning service.
Professionals for upholstery Scotchgard protection
After upholstery or furniture cleaning, Scotchgard protection is best. We provide Scotchgard protection for fabric protection treatment. Even we use special solutions for leather upholstery Scotchgard protection. Additionally, we have safe solutions for upholstery stain protection. Our cleaner sprays the upholstery Scotchgard solution to add a protective layer to the upholstery and avoid allergens for a longer time. So, you can rely on us for quality upholstery Scotchgard service. Book an appointment with us for furniture fabric protection.  
Location: Sydney, NSW, Australia
s