Sydney's #1 Rug Cleaning Specialists At Affordable Rates
Rugs are a bit costlier; therefore, handle them with care. It's worth maintaining them to keep the surroundings healthy & hygienic; moreover, embrace the appearance of the home. If you find the rugs dirty and dusty, then consider City Carpet Cleaning Sydney as the best option you can opt for. We are the No. 1 Rug Cleaning Sydney service to give your rugs a completely brand-new look once again. Your rugs are in safe hands, getting dealt with by professionals for their maintenance and cleanliness.
Our expert rug cleaners in Sydney service deal in all kinds of rugs.
Our professionals have years of experience in rug cleaning and restoration.
Familiar with all the styles, patterns, and ways of cleaning and stain removals.
Use advanced tools and equipment for cleaning processes like washing or rug steam cleaning service in Sydney.
Booking is available for 24 hours, and same-day rug service is available.
Moreover, one can avail of our top-notch and best rug cleaning Sydney service at affordable rates. Our priority is to provide the best feasible service at the right budget. In case you still have any queries, or you want to book the service, do make a call (02 3814 2793) right now to resolve things in your head.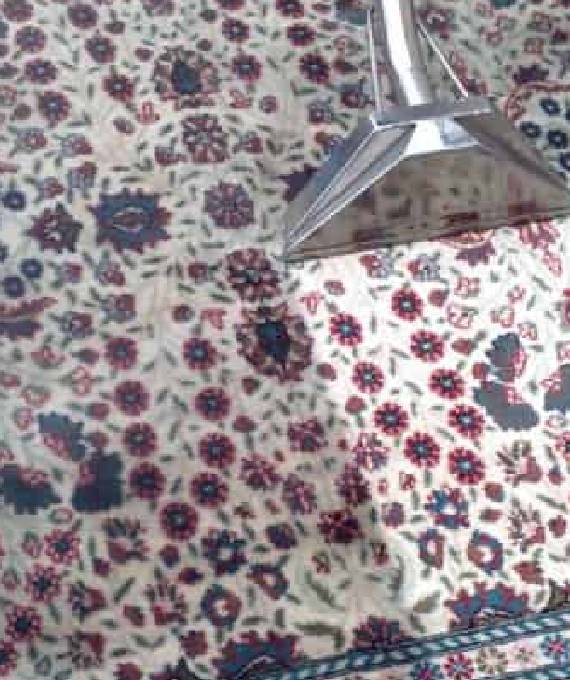 Same-day rug cleaning services in Sydney
You're planning to host a job-related celebration this night after work and your rugs are in bad shape? So, all you have to do is focus on the party arrangements, and then we'll take good care of the rugs. What? You didn't schedule a meeting with us? You don't have to since we provide same-day rug cleaning services. So, everything clients have to do is contact us and notify us you want us right away, and our deep rug cleaning and rug washing team will be at your disposal in a jiffy.
At City Carpet Cleaning Sydney, we strive to overcome all rug-related challenges to deliver you a beautifully fresh rug. Furthermore, we concentrate on giving clients all of the facilities that can improve their level of satisfaction with us. As a result, we are available to them seven days a week, so that they can seek expert help whenever you require it. In addition, we provide all kinds of rug cleaning and repair services.
Variety of Rug Stains Which We Can Easily Remove
Our primary motive is to provide the finest rug cleaning services while maintaining safety standards. As a result, we never use toxic chemical-infused cleaning materials in our rug cleaning procedure. Our home rug cleaners and stain removers are made with eco-friendly, non-toxic, and environmentally friendly additives. Furthermore, they are highly effective. Here are some of the tough stains which we can remove with our cleaning agents.
Tea and coffee stains
Chewing gum stains
Bloodstains
Food spill stains
Slime stains
Water stain
Pet urine stains
Grease and oil stains
Wine and any other drink stain.
Pet faeces stains
Chocolate stains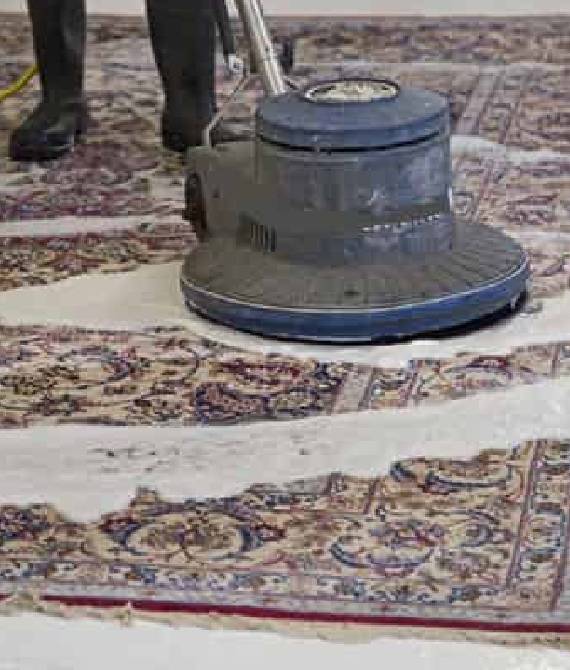 Process Of Rug Cleaning Sydney
When it comes to cleaning a rug, it requires a necessary process to follow up. With the right process, technique and methods, one can clean the rugs from their depth. Fortunately, you have professional Sydney rug cleaners with you. Expert cleaners have the right knowledge, skills, and techniques to clean rugs under inappropriate processes.
Inspection & Dry Vacuuming: The very first step is to inspect the condition of the rugs. Inspection will help the professionals to understand the actual state and condition of your belonging. Our expert cleaners will be able to understand the right solution to use, the righteous method, appropriate tools & equipment, and everything. After inspection, its mandate is to do dry vacuuming to extract dirt and dust from its depth.
Hot Water Extraction: It is the second and the best way to remove all the dust and dirt particles. This will not only clean the rug but also remove all the bacteria, germs, and other harmful elements from the depth of the rug. So it's the right way to be done for proper rug cleaning, which the professionals will do in the right manner.
Stain Removal & Deodorization: If your rug has stains and it has a bad odour, then you can consider us for the stain removal and deodorization procedure. After the dirt and dust extraction, we do the stain removal and deodorization process to clean it perfectly and turn it into a brand-new one once again. Deodorization will leave a great fragrance on your rugs all over.
Re-Inspection: Well, once the entire cleaning, sanitising, and deodorization process is done, then it's time to re-inspect the things. Re-inspection will help to understand what is still missing or whether things are perfectly done or not.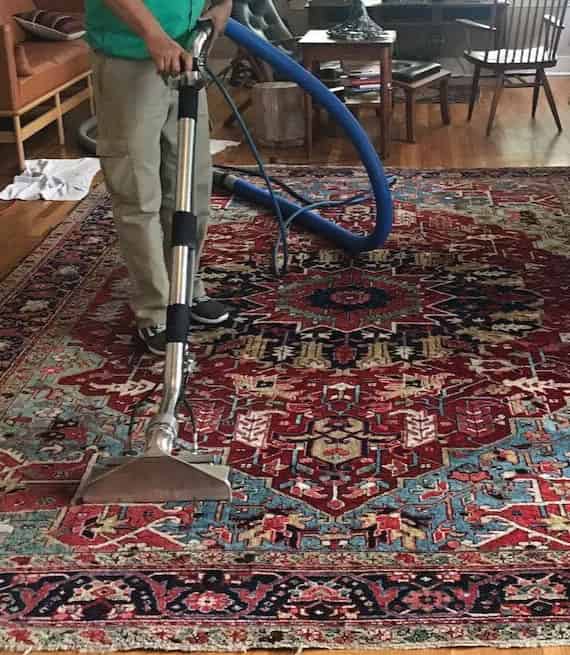 Our multiple Rug Cleaning Services Are Available To Residents Of Sydney.
Steam Cleaning: Steam cleaning is a time-honoured method of rug cleaning. Steam cleaning is the single best remedy to all of your rug's troubles. Whether it's a buildup of grime, debris, as well as toxins, or stains from urine, coffee, or wine. Each of these issues will be resolved with a steam cleaning.
Dry Cleaning: If you are looking for a quick rug cleaning method so that you can use your rug immediately after the cleaning then you can hire us for dry cleaning. Our rug cleaning cost is very affordable and our experts are very quick with the process. Hire us now.
Odour Removal: Rugs after being used for a while can start producing a nasty odour. You can ping us for an affordable solution to this problem as well. Reach out to us right away for the best odour removal services.
Mould Removal: Having mould on the rug is extremely unsanitary for you and your family. Make sure to hire us immediately if your rug has mould. You can reach out to us anytime for bookings, yes, even at night. So, feel free to contact us.
Rug Sanitization: Your rugs are the favourite place for germs and bacteria. If you want to protect your family and friends from any allergens then contact us for rug sanitisation services today.
Rug Shampooing: Looking for a thorough rug cleaning solution that resolves all your rug problems? Rug shampooing is the way to go. You can ring us up for rug shampooing as well.
Eco-Friendly and Expert Rug Cleaning Service in Sydney
We are known for being the expert rug wash Sydney services, who exactly knows the right ways of rug cleaning. We know every aspect of cleaning, like; eco-friendly and chemical ones. It does not matter whether you are in Sydney or the outskirts, our rug-cleaning Sydney experts are here to help you. So, book us and get our special and expert eco-friendly methods to clean your rugs thoroughly.
The Benefits of Calling Us
Do consider calling us if you are looking for rug cleaning near me.  We offer the below-mentioned benefits:
You can rely on our experts 24 hours a day, seven days a week.
We furthermore serve clients on Saturdays, Sundays and other holidays.
You can contact us for a no-obligation free quote.
We offer deep rug cleaning services using safe solutions.
Our rug cleaning services are available for a very reasonable fee.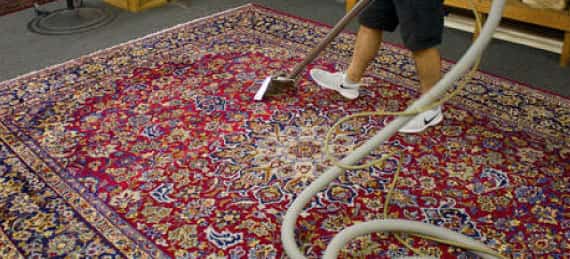 Frequently Asked Questions
Yes, you can book us if you ever need us in an emergency.
Yes! Young kids and pets have a remarkable capacity to overlook how wonderful your rugs are, so we clean, deodorise, and sanitise urine-affected rugs regularly. We are capable of removing urine stains as well as eliminating odours.
The time depends on the type of rug cleaning method you use, the condition of your rug, the size of your rug, etc. Generally, it takes around an hour to clean one rug.
Location:
Sydney
, NSW, Australia
Reviews
Highly Content
I hired your team to clean my carpets, who were always professional and knowledgeable. They are undoubtedly the best carpet cleaners I've ever dealt with, and I dealt with quite a few in my last home. Without question, I would suggest these folks to anyone that requires services. Absolutely 5 out of 5 stars.
Just amazing cleaning work
They show Top Tier Customer Relations When it comes to the cleaning business. I applaud Mike for being able to clean old stains and demonstrate excellent cleaning service in response to a problem my carpet had. I wish others would behave and clean in this way.
100% results
We were pretty pleased with the service we received from this company. We used your service for the second time and were completely happy. All were a pleasure to work with. They made a severe carpet odour bearable by being kind, incredibly informed, and reassuring fresh smells.