The best professional tile and grout cleaning and sealing services in Sydney are near you. We are City Cleaning Specialists who are certified and popular for our high-quality tile and grout cleaning service for your home and office needs. We have been in this business for the past 25 years and that matters a lot when we seek professional Sydney tile cleaners. Tile and grout cleaning is our passion and we do our job well, For all types of tile cleaning in Sydney, you can contact us any day of the week, our grout cleaners Sydney professionals will solve every problem related to your grout and tiles.
Tile Cleaning Sydney
The Most Economical Tile Cleaning Service In Sydney
Grout Line Cleaning Sydney
The Most Reasonable Grout Cleaner With the Best Cleaning Service In Sydney
Marble and Stone Tile Cleaning Sydney
The Most Affordable Sydney Tile Cleaner With Marble Tile Cleaning and polishing
Sydney's Best Tile And Grout Cleaning Service
Give your property a perfect appearance with clean and shiny tiles. Get indoor and outdoor tiles and grout cleaning with City Carpet Cleaning Sydney. If your bathroom to kitchen, hall to the bedroom, or floors to walls appear filthy, choose none other than our prominent tile and grout cleaning Sydney service. We are the perfect match to get the job done on-site at your home and commercial property. Remove the filthiest grout lines, vanish away from your tiles and look like new ones all over again with us.
No denying; that every individual cleans their home's floor regularly. Still, there is a moment when you need to hire a professional tile cleaning Sydney service for a perfect deep clean-up. The expert team is a specialist in all feasible manners. Our tile cleaners in Sydney are skilled and trained for the specific job. We know everything about all the problems associated with tiles. The experience and knowledge professionals have about tile cleaning and grout removal give a completely new look. This service has righteous and high-tech tools and equipment for the cleaning process. So call 02 3814 2793 for the perfect new tile cleaning process through us.
Hire a Professional Sydney Tile and Grout Cleaning Specialist At an Affordable Price
Tile and grout cleaning requires a lot of patience and skills. Because it's not an easy job to perform on your own. Therefore, it is ideal to get professional help with affordable tile and grout cleaning prices, we know the best about cleaning tiles and grout. Our company has a lot of expertise in offering cleaning services including Mattress Cleaning, End of Lease Carpet Cleaning, Carpet Repair, Rug Cleaning, Flood Damage Restoration, Curtain Cleaning, and Upholstery Cleaning. Hire our tile and grout cleaning Sydney team, who will perform the job with perfection.
Though the cleaning process is tough, you don't have to worry! Because City Carpet Cleaning Sydney got you covered. So you can just relax and book an appointment to get our services. People often have the misconception that professional tile cleaning in Sydney is expensive, but it's not. We are here to prove that wrong. All the services that we provide are budget-friendly. Therefore, people often rely on our services.
What Makes Our Tile And Grout Cleaning
Is the company Different From Other Companies In Sydney? 
Several factors make us unique! Here are a few reasons why:
Tile and Grout Cleaning Sydney According To Condition
We plan our cleaning methods according to the condition of your tiles and grout. Our professional tile cleaning Sydney team is quite flexible in performing their job.
We Are Cleaning Various Types Of Tile and Grout in Sydney Wide
Marble
Ceramic
Sandstone
Limestone
Cement tile
Porcelain, etc
Price Estimation On Inspection
Once you book an appointment our experts will reach the location and will inspect it thoroughly. After which, we provide you with honest quotes before the cleaning.
Special Treatment For Moulds
In case you are dealing with moulds, it is ideal to hire a professional team. Because it is difficult to get rid of moulds. Therefore, hiring us can aid you in making your tiles free from them.
Restorative Cleaning Available
Do you want to restore that new look of your tiles and are unable to figure out how? Don't worry! Our team is here to help you with the same. We will bring back that new look to your tiles with a thorough cleaning using various cleaning solutions.
Certified Tile Cleaning Team
Our professional tile cleaning company is a certified one; that gives proper training to our staff and will make sure they are aware of all the cleaning methods.
Here Are The Affordable Tile Cleaning Deals For Your Kitchen, Dining, Lounge And Hall Area Awaiting for You! 
Our company is not only known for the kind of services we provide but also the affordability. We make sure our services are at reasonable prices. And will make sure that our clients get what they paid for and even more. Our services include cleaning your tiles in the dining area, kitchen, lounging area, hall, etc. Tile and grout cleaning Sydney provides the most effective cleaning services. That includes:
Bathroom grout cleaning Sydney: Cleaning the tiles and grout in bathrooms including both floors and walls.
We also perform shower tile cleaning in Sydney, which is often ignored by people.
Performs kitchen floor and wall tiles that often get dirty due to all the cooking chores. Therefore, this calls for extra effort while cleaning.
Not only these, but we can also clean any floor or wall tiles in the house.
Certain countertops have tiles. We even cleaned those tiles.
We are extra advanced in Roof tile cleaning in Sydney with the best results.
Emergency 24/7 Tile and Grout Cleaning Sydney
Well, we understand that everybody is busy with their hectic schedule lifestyle. It is hard for them to find time for tile cleaning. If you ever feel like being home on your weekend, place for emergency booking with us. We are available for the emergency tile cleaning service. It does not matter whether you call us to book at 2 AM or 2 PM; our tile grout cleaning service booking is available for 24 hours. If you have any queries, do let us know for the same as well.
We Offer Tile And Grout Cleaning Services In Sydney
The Tile and grout cleaning in Sydney service can be done in different ways and manners. Several problems are associated with tiles. The best part about our service is that we deal in all. It does not matter what the problem is; our tile grout cleaning Sydney service will serve you with the best possible results in all situations and conditions.
Rest read on the details mentioned further below to understand the different types of tiles and route cleaning services we offer: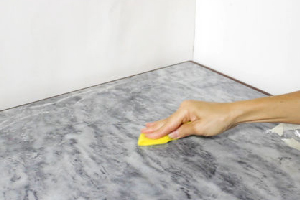 Marble Tile Grout Cleaning
There are different kinds of tiles available and one of them is a marble. These marbles discolour in a particular period and might pale, though. Our professionals do appropriate marble tile cleaning by using the proper cleaning solutions.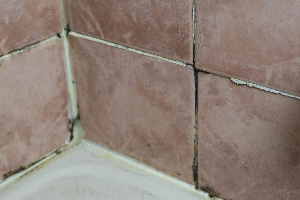 Mildew removal from tile
The running feet over tiles catch dirt and dust. It even causes mildew, which can be harmful to one's hygiene and health. Our professionals know the exact solution for mildew removal with no harm.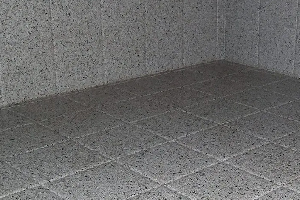 Tile Resurfacing
It's a better option to opt for, as it costs much less. You will not need to demolish the area. Our team has the right resurfacing material to do the job and arrange them appropriately.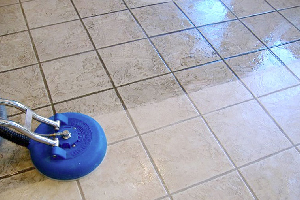 Tile and grout restoration
Our tile and grout cleaners in Sydney with the best solutions to use. We leave the efficient cleaning solution over tiles for 10-20 minutes and then scrub for absolute cleaning.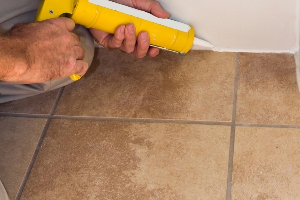 Tile and Grout Recaulking Services
Our expert team will do tile and grout re-caulking, through which the tiles will join again and give it a tightening look.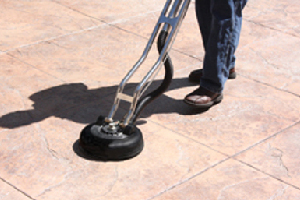 Outdoor Tile and Grout Cleaning
The outdoor tiles catch unlimited grout due to the regular dirt and dust. We do appropriate cleaning to your outdoor floors and walls to give them a finished look.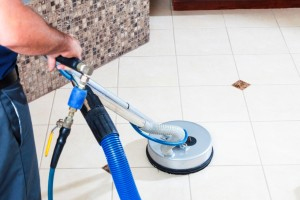 Grout Cleaning Services
To clean the grout, one has to use a professional tile cleaning service once in a while. Well, you must do regular cleaning of tiles. Meantime, call the grout cleaning Sydney service for complete and in-depth maintenance.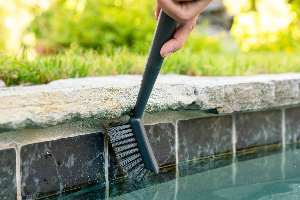 Pool Tile Cleaning
Due to the constant water flow, the poolside tiles catch a lot of grout. We have a deep Sydney grout cleaning solution for the removals, making it look much better.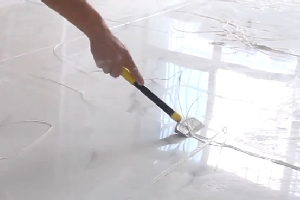 Tile Sealing
To prevent tiles from dirt, grout erosions, and spills, you must get tile sealing done immediately. The professionals will help you to get tile cleaning and sealing Sydney things done properly.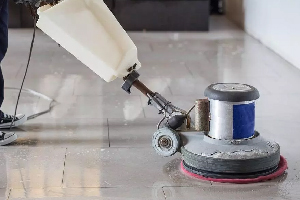 Vinyl Cleaning Vinyl Sealing Services
We perform the vinyl cleaning and sealing process to prevent tiles from catching stains and discolours.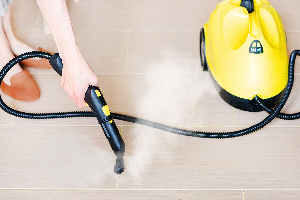 Tile steam cleaning
The heat and high-pressure vapours will dislodge the grime and clean it appropriately.
Choosing a Professional Tile and Grout Cleaning Services in Sydney Is Crucial
Tile and grout cleaning is not an easy task; especially since it's a very hectic one for those who are busy with their work and regular chaotic life. It's a good idea to call the professional tile and grout cleaning Sydney service for the deep cleaning process. Continue reading to know the benefits of hiring professionals.
Make your floor look brand new all over again after cleaning the tile and grout thoroughly.
Enhance the beauty and appearance of your home.
Get the tiles cleaned and remove dirt, dust, bacteria, viruses, mould, and mildew.
Thorough, deep cleaning of tiles to remove dirt and dust particles.
No damage to tiles and no grout erosions.
Quick and Efficient job done.
Time and cost-efficient formula for perfect effortless tile & grout cleaning.
Same Day Tile and Grout Cleaning Service in Sydney
There are lots of individuals who want the same-day tile and grout cleaning services. Well, you have landed at the right platform, where same-day service is available. If you book the tile and grout cleaning in Sydney late at night, we are available the next day of your service. Rest we are available for clients on the same day for tile cleaning service i.e. you get service within 24 hours of booking. So whenever anyone needs an urgent kind of cleaning Sydney service, let us be your first choice. We will prove our service by providing feasible tile and grout cleaning Sydney services.
In Sydney, We Use The Following Procedure To Clean Tiles and Grout

Tiles Grouts Inspection
The first step to follow is pre-inspecting floors and walls. It is mandated for the professionals to do the inspection first because that's the way to analyze what is required to be done. The inspection helps to understand which cleaning solutions, techniques, and methods will work best for the perfect cleaning process.

Agitating Dirt
Our professionals will use high-tech tools and equipment to extract dirt and dust from tiles. The technology will extract dirt from the very depths and clean the grout. It will seem like you have just installed the tiles with no dirt or debris accumulated inside.

Steam Cleaning
Heat and high-pressure vapours are used in tile steam cleaning. The steam cleaning makes the linings between tiles look fresh and properly cleaned. It's a great way to kill bacteria and germs from the floor.

Tiles & Grouts Sealing
Once your tiles are cleaned, it is important to do the sealing process. It's a better idea to perform so that the tiles will adjust back again and not catch dirt & dust sooner.

Drying Tiles & Grouts
Once the cleaning is done, it's time to dry the tiles and grouts. Our expert cleaners have the right technology to dry tiles in no time to process further on.

Sanitizing Tiles & Grouts
Due to the dust and dirt over tiles, it turns out to be infectious. The professionals sanitise floors to clean them of bacteria and germs. Get a hygienic floor once again.

Tiles & Grouts Re-Inspection
When the cleaning and sanitization process is done, re-inspection is important to check whether everything is okay.
Common Residential and Commercial Cleaning
Grout And Tile Issues That We Solve Daily in Sydney
There are other issues that you come across in your day-to-day life related to tiles and grout. These issues might seem smaller in the beginning but might end up causing a lot of damage if ignored. Some of the common issues are:

Efflorescence
It is the most common issue you see, which is the deposition of salt on the surface of your tiles. This condition of tiles is "efflorescence" which is difficult to get rid of.

Gaps In Grouts
There are several reasons for the formation of gaps in Grouts. One being the main causes of this is excess moisture. And also the low quality of grout can result in gap formation in most cases.

Loose Sealing
Due to this the tiles often do fall off. This is because of the poor sealing that comes out from the walls of the bathrooms or kitchen. This is also a result of improper mixing of grout or poor sealing.

Stains
Tiles often deposit a lot of dust particles and are exposed to different kinds of substances. So, this leads to the deposition of debris, dust particles and the build-up of grime on the surface of tiles. This leads to staining. Over some time, these stains become stubborn and it gets difficult to get rid of them.
Providing Tile and Grout Cleaning Services In All The Regions Of Sydney & Suburbs Including The North, East, West & South
City Carpet Cleaning Sydney provides a wide variety of professional tile cleaning services that deal with different issues of tiles and grout. Strip and Seal Sydney team provide services in all the regions of Sydney including the suburbs. To avail of our services, you need to book an appointment in advance. For that, you need to contact us via call or online. So, you can count on us if you are residing in any region of Sydney. Our services are provided in all the suburbs including greater western Sydney, new-south Wales that include north-west, south-west, central West and many other regions. We provide our services on the same day as booking so just get in touch to tile clean and seal.
Mould And Mildew Removal Services For All Areas On A Property
Wall tiles and grout often develop moulds and mildew. Their growth is very annoying and frustrating. But you can't leave that like that, you need to get rid of them immediately. This is mostly seen in humid conditions. Since our grout cleaning company is the best for getting rid of these. As we have effective options for eliminating them. Ignoring their growth can lead to serious health issues; therefore, call us at the earliest for its removal.
A Low-Cost Tile and Grout Cleaning Service in Sydney
Some individuals feel hesitant before hiring the tile and grout cleaning Sydney service. They feel it's a costlier deal to crack. Do you know what you are not noticing? If the tiles are not cleaned properly, this will decrease the lifetime of tiles. That's why getting professional tile cleaning in Sydney is very important.
Do not worry about the expense when dealing with our service. We are available to serve clients superior service with the best possible quality at affordable rates. If your floors and walls are getting too messy and dull even after regular cleaning, then book an affordable cleaning service immediately. We are always up for client satisfaction.
Contact Us To Save Your Grouts By Professionally Sealing And Cleaning Them
Do you find cracks between your tiles? It is necessary to seal the tiles to avoid damage. If not, they absorb the water and dirt and will cause excessive damage to your tiles. With our Tile And Grout Cleaning Sydney team, we perform the sealing of tiles and grout. This will prevent the porosity of the materials. In addition to this, it will also provide resistance to several other substances like dirt, staining, regular water spillage, etc. Sealing them can make them stay longer and will make them look cleaner. Therefore, with the Sydney tile and grout cleaning services, you can make your tiles shine like never before.
Frequently Asked Questions
We cover a wide range of areas that come under residential property, Such as:
Walkways
Garages
Lounging areas
Kitchens and bathrooms
Swimming pools and pool decks
Backyards, etc.
By sealing you can prevent moisture from entering. This prevents the formation of porous materials inside the tiles. Therefore, tiles and grout will stay intact.
Of course, it is! It's worth it because it will increase the shelf life of your tiles and grout. And will make them stay in place for a longer duration. Also will make your tiles look clean and neat.
Your tiles might look dull due to the deposition of dirt and efflorescence. It is necessary to get rid of these, to get that new look back. For this, hiring a professional team is going to help you.
This can be identified by looking at the condition of your tiles and grout. You can inspect for certain signs like chipping off, tiles falling off the wall and efflorescence. Not only these but also deposition of dirt might lead to staining of tiles. This is when you should consider cleaning and restoration of your tiles.