Best Mattress Cleaning Deals Are Available
As important as the mattress is for you to sleep well its cleanliness is equally important to keep your family healthy. Because there can be a lot of germs and bacteria in the mattress if you do not clean it with professionals at the right time. The City Mattress Cleaning Sydney team is always with you when it comes to professional cleaning, with the very best quality service that mattress to you. We offer Allergen removal & thorough disinfection, and High-end professional mattress cleaning results at budget-friendly prices. City cleaning service that is in everyone's budget, call us now and give a new look to your mattresses.
Mattress Steam Cleaning Sydney
Get the best steam cleaning for your mattress at an affordable price.
Mattress Dry Cleaning Sydney
Get your mattress clean with our professional dry cleaning methods.
Mattress Dust & Mites Removal
Get our premium mattress cleaning service with dust and mite removal.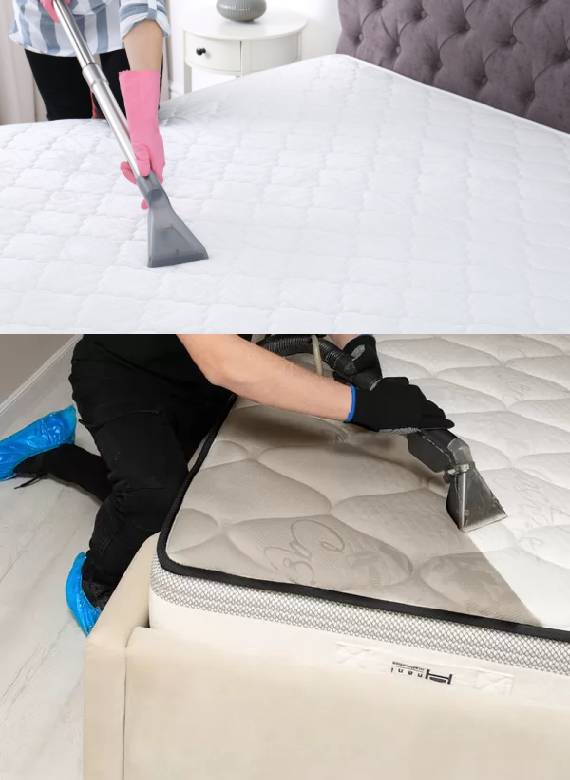 We Are The Best Mattress Cleaning Company in Sydney
Mattress cleaning is one of the easiest tasks for City Carpet Cleaning Sydney and we prefer completing the cleaning process as soon as possible. It is essential to opt for our mattress cleaning services in Sydney once in a while; as you do not know what you are sleeping along with. We have mattress steam cleaning Sydney service for dust mites and bed bugs treatment and dry cleaning for surface dirt. 5 of our pros that prove we are one of the leading companies in this industry are as follows:
Follow Industry Standards: As we made it a point to provide professional mattress cleaning Sydney services, we follow industry standards. Also, we make sure our way of standard mattress cleaning in Sydney meets the client's needs.
Kid-Friendly Cleaning Agents: We use kid-friendly cleaning agents for mattresses as we keep in mind that your kids also smell them. Our cleaning agents are pet-friendly as well.
Efficient Local Cleaners: Our local mattress cleaners are highly efficient and well-certified. In addition to this, our firm is an IICRC company that uses the industry's advanced technology.
Costs You Reasonably: Hiring our professionals not only saves your energy and time but also costs you reasonably. Your mattress becomes germ-free and more specifically bed bug-free at a reasonable price.
Everyday Bookings: Get greater comfort today by availing of our everyday booking option in Sydney. You don't necessarily need to come to book our service but call us directly.
Call (02 3814 2793) today if you think our services are what your mattresses need.
Hire Our Professional Mattress Cleaning Sydney Team For High End and Quality Results
You will get the best mattress cleaning service in Sydney by contacting City Carpet Cleaning Sydney. Your mattress will be cleaned and sanitised by our professional mattress cleaners Sydney team. All of our professionals are performing diligently to deliver excellent outcomes on the same day as your consultation. In an urgent situation, you could also contact our professional Mattress Cleaning Sydney staff. We'll do everything we can to assist you.
Our mattress cleaning in Sydney cost is very economical and the techniques are completely harmless and safe. Filthy mattresses can cause a variety of health problems. They must be taken into account, otherwise, you risk contracting a variety of ailments. When you engage us, you can rest assured that you will be in good hands. We exclusively use high-quality, harmless products. You can also hire us for carpet repairs, tile and grout cleaning, sofa cleaning, rug cleaning, flood damage and restoration, professional curtain cleaning and more in Sydney.
The Importance Of Having Your Mattress Cleaned Professionally
Unfortunately, many people ignore their mattresses and fail to clean them regularly. This is even though dirt and other dangerous particles accumulate inside mattresses very quickly. Most people think that their mattresses are clean while, in reality, it requires professional cleaning. Here are some importance of having your mattress cleaned professionally:
Did you know that your mattress traps dust and other particles that will over time contaminate the air you breathe? For this reason, it is important to make sure the mattresses are just as clean on the inside as they are on the surface. You can obtain this status with professional cleaners.
In addition to this, proper and regular professional cleaning of your mattress will greatly increase its lifespan saving you the additional cost and trouble of getting a new one.
Professionals use a variety of techniques to get rid of dirt and debris. For example, they use scrub brushes to remove stains from mattress corners, power tools to remove sweat and urine stains, detergents to loosen stubborn soils and abrasives to remove embedded dirt and dust.
People who have pets should also have their mattresses treated with professional cleaners that help combat pet stains.
Our Local Sydney Mattress Cleaners Clean Mattresses Of All Fabrics, Types And Sizes
There is nothing to worry about hiring a professional mattress cleaner in Sydney because we are experts holding Certificate III in Cleaning Operations who know about all types of mattresses and how to clean them professionally and effectively. Irrespective of your mattress cleaning requirements, from steam cleaning to dry cleaning and stain removal to dust mites treatment, we are ready to do all of these cleaning actions.
Memory Foam Mattresses
Gel Mattress
Hybrid Mattresses
Pillow Top Mattresses
Poly Foam Mattresses
Air Mattress
Latex Mattresses
Innerspring Mattresses
Our Mattress Cleaning Services Include Many Different Types
Mattress Bed Bug Removal Sydney: With over years of experience and having executed mattress steam cleaning Sydney service, we are a sought-after firm for many locals. The steam cleaning we do for mattresses is for one of the main purposes of removing bed bugs from your bedding inside out. We have different strategies and our removalists are specially trained and certified on how to customise a particular treatment. As per the safety standards and industrial grade, we execute bed bug removal treatment using eco-friendly and effective solutions. These solutions are neutral and cause no harm to your kids and pets in addition to the mattress. Also, we make a smart decision to carry along state-of-the-art tools when doing bed bug removal in Sydney. Moreover, we provide honest pricing and upfront quotes for bed bug removal in Sydney.
Mattress Odour Removal Sydney: While mattress cleaning Sydney service, we make sure that your mattress has no unpleasant odours by the end of service. Our professionals are here to help you in Sydney with a special service known as mattress odour removal. We also provide customer care support if you have any queries regarding our mattress removal service. We provide 24/7 customer care support. There are multiple reasons why your mattress keeps emitting different odours that are both musty and unpleasant. As a result, we first thoroughly assess the mattress to find what kind of odour it is. After that, our team of cleaners coordinates among ourselves to customise a mattress odour removal service. This complete set of steps involves the use of utilities like tools and safe cleaning agents.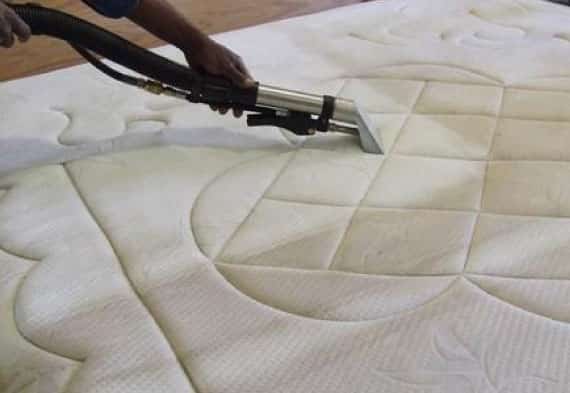 Leave All Advance Work To Us: Quality Cleaning Start Here at City Sydney Mattress Cleaning
One of the things that people frequently neglect is mattress cleaning. It is, however, more important than rug and couch cleaning. Mattress cleaning is essential to eliminate pollutants, marks, and dark spots. These pests can be eliminated by washing mattresses using an expert mattress cleaning service in Sydney. Maintaining everything clean, sanitary, and bacteria-free is also a priority.
These expert mattress cleaners employ advanced cleaning technologies that allow them to eliminate dusty particles and germs in a single session. As a result, you may also contact our team of specialists for the greatest service. We will also clean your mattress in the most effective and safe ways available. So, get in touch with our mattress stain removal expert today! 
Call Our Mattress Cleaner Sydney To Get A Sweat And Urine Stain Removal Service In Sydney
It is not easy to remove the sweat and urine stains from your mattress. Therefore, you might feel frustrated because of these stains. However, our team of expert cleaners is here to help you by delivering a top-class sweat and urine stain removal service.
Sweat stains on the mattress- So many people face the issue of having sweat on their mattresses. If you are also noticing these sweat stains on your mattress, call us. Our team will surely remove these stains from your mattress. So, call us now and book an appointment to get the best service.
Urine on the mattress- If you have pets or small children in your home then having urine on the mattress is common. Therefore, you can get in touch with us today and get the best urine removal service for your mattress. We will make sure that you get the finest service in minimal time.
Clean urine from the mattress- If you want someone to clean the urine from your mattress, call us. Our team will come to your house along with the appropriate tools to start the cleaning process. We will maintain hygiene at the time of cleaning.
Remove urine stains from the mattress- If there are urine stains on your mattress then our team can help. These stains are hard to remove but our team can do that for you. We clean mattress stains using eco-friendly solutions.
Remove sweat stains from the mattress- We can also help you in removing the sweat stains. Our team have so many years of experience in dealing with the stains of sweat. Therefore, you can call us now and get a deep clean mattress in no time.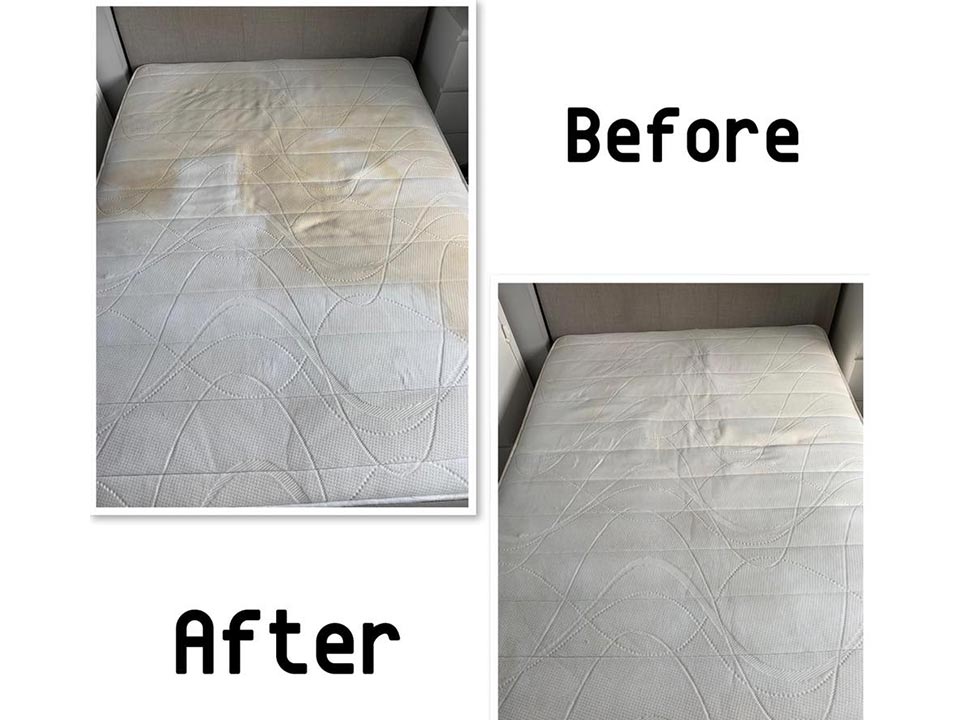 Providing Sydney Residents and Businesses With Mattress Cleaning Services
As you spend ⅓ of your life on mattresses, over time your mattress causes odours that are not welcoming whenever you want to lay on it. Mattresses in residential properties are also pockets for dead skin cells and other skin sheds along with sweat. But cleaning your mattress with our professional mattress cleaning Sydney service can get rid of all these at once and for all.
In addition to residential mattress cleaning in Sydney, we provide business mattress cleaning. To give your business a second chance we remove dust mites and bed bugs from your mattress. For it, we do the mattress cleaning at around 130° Fahrenheit. Also, we suggest you take our mattress cleaning Sydney team's help for bi-annually or quarterly business mattress cleaning service. We are ready to serve in every place of a resident and business premises.
What is The Best Way To Clean Mattresses?
Mattress Inspection: Before getting down to the mattress cleaning Sydney process, we have another important step to perform: mattress inspection. This makes our work simpler in the follow-up steps of the complete professional mattress cleaning Sydney process. The first thing we do is measure the mattress using a string or straight-edge stick as any one of them works. Later, we use a safety pin pull across the length to make sure the mattress is taut. Then we inspect your mattress thoroughly on both sides periodically and report all the findings altogether. These findings include all the issues your mattress is facing.
Steam/Dry Cleaning: Based on the findings, if we think mattress steam cleaning Sydney service is what your mattress needs, then we do the same. With steam cleaning, we get rid of dirt, stains and sweat as these are which penetrate beyond the topmost layer of the mattress. However, before this, we vacuum and run a steam cleaner along the mattress on either side of your mattress. If your mattress has urine from kids and pets, our steam cleaning gets rid of them as well in one swoop. We also make sure to remove odour-causing and odour-inducing allergens during this process.
However, if our option is mattress dry cleaning Sydney service, then you have to know that your mattress has a lot of dust, debris and dirt particles. Our dry cleaning method is a solid removal treatment and gives you satisfactory results. We assure to make your mattress dust-free and dust-mite-free in the shortest time possible with our dry cleaning service. For dry cleaning, we first use a ground-breaking vacuum cleaner to remove all the accumulated particles. Next, we expel stains from your bedding with delicate brushes. The following step is to extract the already broken particles with another high-powered vacuum cleaner.
Stain Removal: The common stains you find on your mattress appear to be yellow. The reasons for these yellow stains are bodily oils, sweat and urine. Excess moisture in your mattress also leads to the growth of mildew and mould. For unintentional stains that are either soft or stubborn, we have a permanent solution called Stain Removal Sydney service. So, make it your job to immediately call us as soon as you find stains on your mattress. As a part of the stain removal service, we first do the mattress assessment to find the cause of the stain. Next, we do a slight dabbing at the affected area to get rid of the loosened stain particles and proceed with the use of cleaning agents.
Sydney Mattress Stain Removal Experts
Our mattress cleaning Sydney team removes all kinds of stains from your mattress, despite the size and shape. Some of the common stains that you notice on your mattress that we remove are listed here.
Bloodstains, when left to not cleaned on time, even implementing the best DIY tricks, cannot remove these stains. Hence, get in touch with us right today for blood stain removal if your mattress is made of non-washable material.
Vomit stains are certainly one of the unpleasant stains you get to see on your bedding with kids and pets around you. So, make sure to give the task of vomit stain removal into our hands.
Stains after a birthday party celebration, Christmas Eve, get-togethers or any other parties are the main causes of the wine stains on your mattress. However, you can count on us for various ways how to remove wine stains.
The yellow stains you find on your mattress are stains from urine as it consists of a pigment known as urochrome. If urine stains get settled into the mattress fibres, then it begins microbial growth. Therefore, contact us to get mattress cleaning in Sydney and prevent this from happening.
A few of the common food stains are coffee, berries, sauces, mustard and grease from food. So, the sooner you plan to get rid of them the better chances you get to successfully remove them without follow-up services. And to achieve this, you can book us any day and any hour of the year.
Drying: A quick fix we give to your mattress is the drying process in a few simple steps. Firstly, for natural drying, we let the mattress dry in open sunlight to let natural air circulate it and prevent the growth of mould. In addition to this, we use fluid bed dryers, air movers and humidifiers for drying your mattresses. How do our dryers work? For example, air movers work on the principle of high-pressured moisture as in steam cleaning. It works when its tumbling material rotates in the drying air presence and low moisture level. We make the drying process complete in the least amount of time.
Sanitizing: When sanitizing the mattress, we take equal portions of all the necessities in distilled water and spray it over the mattress. As the mattress needs sanitization once every 6 months to 1 year at the least, we suggest you take our help in those periods. By sanitising the mattress, we eliminate all the odour-causing and allergies-causing germs. Like E.coli, dust mites, pests, bugs, salmonella and other household germs. For sanitising the mattress, we first vacuum the surface and then let high-temperature steam pass through it. This is one way of our debugging and disinfecting process.
Final Inspection: Before you start enjoying your sound sleep on the deep and we clean the mattress, we do a final inspection. This is to make sure your mattress is free of all stains, mould and odours both inside and out. For this step, we maintain a checklist that meets professional mattress cleaning Sydney standards. Few of such standards include a good testing program and other final inspection programs. These are inspections for asthma and allergies triggering germs, stains from multiple sources, and unpleasant odours. The efforts our cleaners put into the final inspection are impeccable as this is the last step before you use the mattress.
Different Types Of Mattress Cleaning Services You Can Get From Our Professional Mattress Cleaners Team
Our team of mattress cleaners is working hard to deliver a wide range of services. Therefore, you will find the services below in detail.
Mattress Steam Cleaning Sydney: Call us to get a steam clean mattress in Sydney at low and decent rates.
Mattresses Dry Cleaning: Our experts are also experienced in delivering the best mattress dry cleaning services.
Mattress Mould Removal: Mould can be a serious problem which is why our team is here to deliver the best mattress mould removal service.
Mattress Stain and Odour Removal: A stain or bad odour from your mattress can ruin the mood. Therefore, call our team today and book an appointment.
Dust Mites Treatment Mattress: Dust mites are responsible for various health problems. So, call our team to get rid of them.
Mattress Sanitization and Deodorization: We also deliver a top-class mattress sanitization service to remove germs and bacteria from your mattress.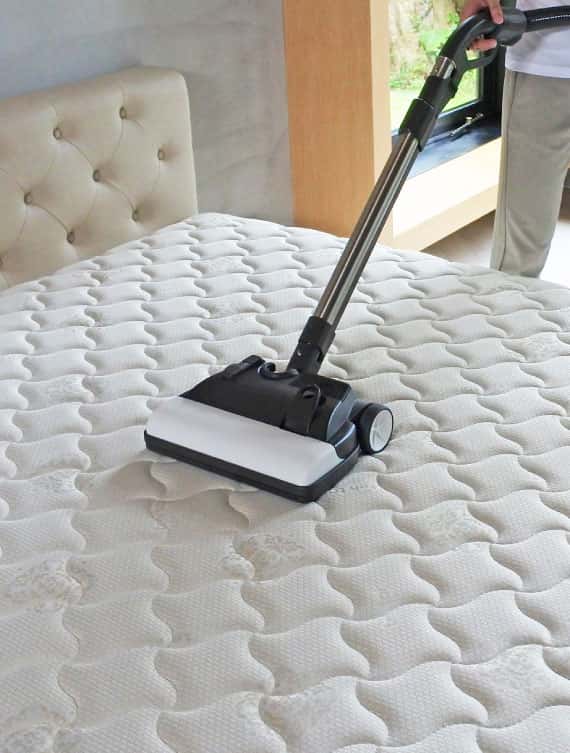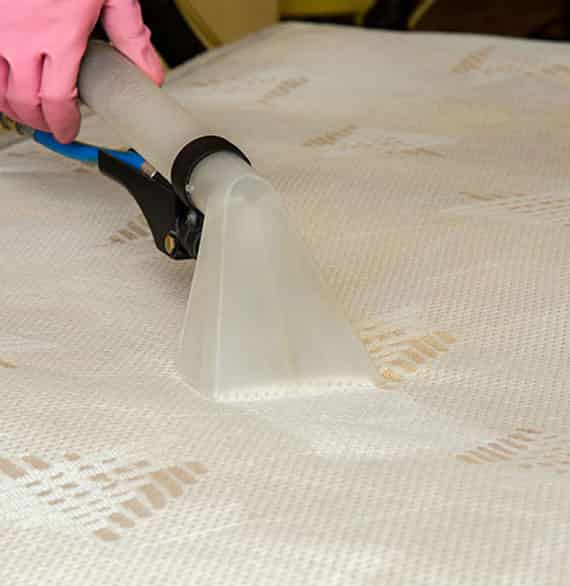 The Mattress Cleaning Process Followed By Our Team
We perform a pre-treatment on the mattress to determine the material and kind of mattress so that we can employ the most appropriate and successful cleaning approach.
Then, we proceed to the spots on the mattress to eliminate them. We use the finest and most powerful cleaning solution to eliminate the spots from the mattress.
After that, we'll begin brushing to get a good glance at your carpets. Our experts go to great lengths to wash the mattress.
This is the final step in ensuring a satisfactory cleaning. After the cleaning procedure, we ensure that the mattress is free of any stains or spots.
Mattress Cleaning Western Sydney: Offering The Same Day Mattress Cleaning Service With No Germs Guaranteed
A filthy mattress, which can harbour a variety of filth, spots, and smells in your room, is not good for anyone. We understand that having a mattress cleaning issue is frequent since you do not wash it regularly. If you are experiencing the same issue, don't panic; you may contact our pros for same-day mattress cleaning. We have many mattress cleaning teams on staff who are available to wash your mattress anywhere at any time and ensure that it is fresh and safe for you.
Why Hiring Our Experts For Mattress Cleaning Good For You?
These are some of the main advantages that people get after hiring us for the mattress cleaning service.
Our team cleans mattresses on the same day.
There are no secret or additional fees.
Deliver services at a reasonable mattress cleaning Sydney price.
Customers are the top priority.
All the experts are skilled and dependable.
Cleaning Mattresses In An Intelligent Manner
There will be no hassle during the mattress cleaning.
We will use Solvents that aren't poisonous.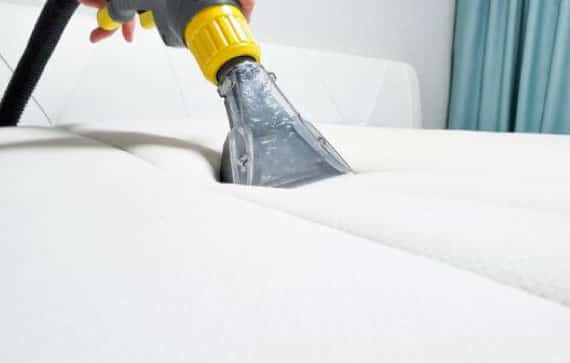 Frequently Asked Questions
We sterilize all kinds of mattresses, whether they are queen-sized or little in size.
If your mattress has a mouldy odour or mild spots, baking powder can easily eliminate them.
Yes, our team is available 24/7 to take your mattress cleaning bookings.
Yes, it is possible to deep clean a mattress. Steam cleaning is a suitable method to deep clean a mattress. But, it is not easy to proceed individually. So you must hire a professional team for mattress steam cleaning to deep clean a mattress.
Professional mattress cleaning that deep cleans a mattress costs $80 to $200, with an average price of $130. Exact deep cleaning prices vary depending on the size, cleaning problem and type of mattress.
Yes, professional mattress cleaning removes stains. We are professionals and we can remove stains of various types. Urine stains and sweat stains are the most common stains removed by professional mattress cleaning.
Yes, it is OK to steam clean a mattress. But it is not as easy as you think. So it is safe to hire a professional for mattress steam cleaning. Many precautions and safety are required to be taken while steam cleaning a mattress, if you know them, you can steam clean a mattress.
Reviews
Highly Content
I hired your team to clean my carpets, who were always professional and knowledgeable. They are undoubtedly the best carpet cleaners I've ever dealt with, and I dealt with quite a few in my last home. Without question, I would suggest these folks to anyone that requires services. Absolutely 5 out of 5 stars.
Just amazing cleaning work
They show Top Tier Customer Relations When it comes to the cleaning business. I applaud Mike for being able to clean old stains and demonstrate excellent cleaning service in response to a problem my carpet had. I wish others would behave and clean in this way.
100% results
We were pretty pleased with the service we received from this company. We used your service for the second time and were completely happy. All were a pleasure to work with. They made a severe carpet odour bearable by being kind, incredibly informed, and reassuring fresh smells.