Hire City Carpet Cleaning Sydney Today!!
City Carpet Cleaning Sydney has established itself as a highly regarded carpet cleaning company in Sydney. Our team of experienced professionals is well-known for their expertise in carpet cleaning services. What sets us apart from the competition is our commitment to affordability without compromising on quality. You can trust that your cleaning needs will be handled by skilled and knowledgeable experts who specialize in home cleaning services.
Our comprehensive carpet cleaning services in Sydney encompass a wide range of cleaning solutions. We utilize advanced methods to ensure the cleanliness of your carpets. Our team members are extensively educated and possess years of industry experience in the cleaning sector, allowing us to deliver top-tier cleaning services of the highest calibre.
Fast, Non-toxic, and Effective Carpet Cleaning Service
You can rely on us for swift, environmentally friendly, and efficient carpet cleaning services. We offer same-day cleaning solutions to meet your immediate needs. Our commitment to prompt service is matched by our dedication to delivering top-quality cleaning, whether it's steam cleaning, dry cleaning, or stain removal for your carpets. We utilize high-quality cleaning solutions and safe tools to ensure the effectiveness of our process. Booking with us is easy and hassle-free.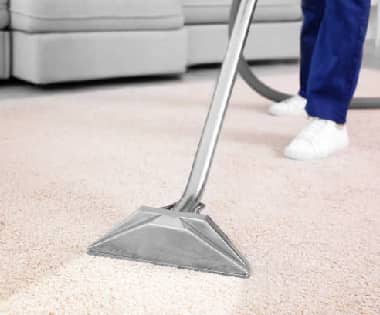 Expert Cleaning Services Checklist
Be it a house or a workplace, cleaning is among the most difficult yet crucial duties to complete. We promise to provide you with rest by offering flawless cleaning services including:
Carpet Dry Cleaning vs. Carpet Steam Cleaning
Our team is highly skilled in providing two distinct carpet cleaning services: Carpet Dry Cleaning and Carpet Steam Cleaning, both of which are safe and effective. Dry cleaning is suitable for specific situations, while steam cleaning is a versatile choice suitable for most scenarios. It's worth noting that there is a difference in cost between the two, with steam cleaning being the more expensive option. Additionally, steam cleaning requires a longer drying time. However, when it comes to removing stains, steam cleaning is a cost-effective solution, although dry cleaning can handle some stains as well.
We utilize efficient methods for Carpet Dry Cleaning and Carpet Steam Cleaning, employing gentle cleaning agents that are free from harsh chemicals. Our services are designed to be safe for both pets and children.
Carpet Cleaning Sydney Northern Beaches, Eastern Suburbs & Sydney North Shore
City Carpet Cleaning is the best choice in the Sydney-wide area if you are searching for carpet cleaning in Sydney's Eastern Suburbs, Northern Beaches etc. Our carpet cleaners Sydney North Shore team is ready to move 24 hours for your help. Our cleaning staff are skilled, educated, and authorized. Contact (02) 3814 2793. We are always there to provide excellent services.
Our team provides all-around service for your beautiful carpets. We use high-quality techniques that leave no mess.
Our company is taking doubts and booking appointments 24 by 7. Without any break, we are providing our every bit. Hence, our company can be at your doorstep within an hour of booking.
We have carpet cleaners who are always ready to showcase their talent at economical carpet cleaning Sydney prices.
We have hired local carpet cleaners so they know Sydney well. Thus, we can provide you with quick services.
Our cleaners undergo regular carpet cleaning training and offer standard quality services.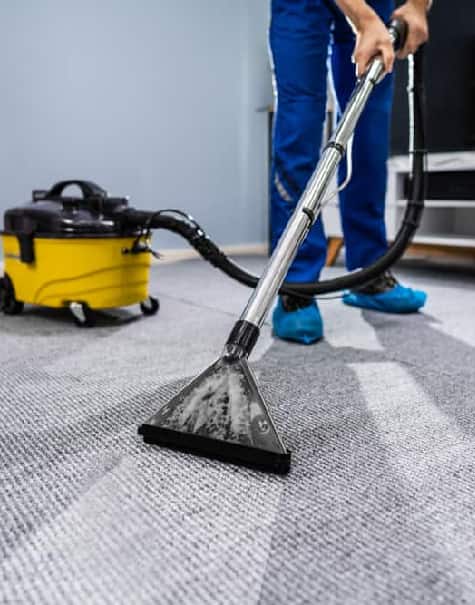 Customer Reviews
Highly Content
I hired your team to clean my carpets, who were always professional and knowledgeable. They are undoubtedly the best carpet cleaners I've ever dealt with, and I dealt with quite a few in my last home. Without question, I would suggest these folks to anyone that requires services. Absolutely 5 out of 5 stars.
Just amazing cleaning work
They show Top Tier Customer Relations When it comes to the cleaning business. I applaud Mike for being able to clean old stains and demonstrate excellent cleaning service in response to a problem my carpet had. I wish others would behave and clean in this way.
100% results
We were pretty pleased with the service we received from this company. We used your service for the second time and were completely happy. All were a pleasure to work with. They made a severe carpet odour bearable by being kind, incredibly informed, and reassuring fresh smells.
Importance Of Having Professional Carpet Cleaning and Washing in Sydney
Carpets are a must-have choice for almost every house. Whether it's summer or winter. Carpets can give you warmth and your house an amazing look. But at a point in time, they can get dirty too. Hiring a professional Carpet Cleaning Sydney service or carpet washing service can help you in the following ways:
Professional carpet cleanings are much more affordable than the money you spend on DIY methods. Also, the solutions used in professional cleaning are carpet-friendly and safe.
Moreover, it makes your carpet dry faster and leaves a pleasant smell.
Professional carpet cleaning is best when it comes to the treatment of tough carpet stains.
You also get to enjoy cleaning carpets for a long time after professional cleaning.
It frees your carpets from various contaminants.
The possibility of getting rid of old stains increases.
If you require a professional carpet cleaning service, call us today!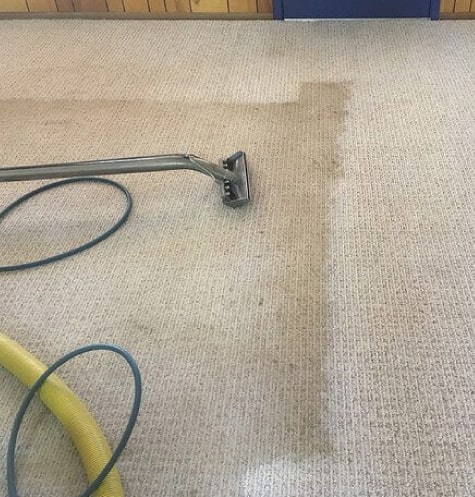 Cleaning Chemicals Utilised By Our Professionals In Sydney
For proper care and safe cleaning, here at City Carpet Cleaning Sydney, we have eco-friendly solutions and chemicals for cleaning carpets, rugs, upholsteries and floors that are best in the market. Say goodbye to dirt and grime with our fast-acting carpet cleaner, specially formulated to penetrate deep into your carpet fibres for a thorough clean. We use Carpet Acid Rinses which can protect your carpets from future stains, and also help to remove dirt and grime from your carpet and extend the life of the carpet.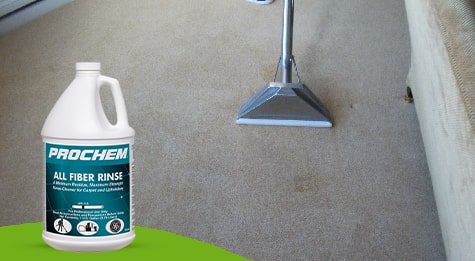 25 Years Of Trust In Sydney:  Get Easy and Affordable Services
We are dedicated to providing various household cleaning needs with the highest possible quality. Our Sydney carpet cleaners put out the utmost attempt to clean the designated area. Also, we are successful in meeting the goal of providing the customers with the cleaning company they desire.
Because of 25 years of experience, we know the right carpet cleaning solution which will not harm the tiles, hardwood floors and carpet pads lying beneath your carpets. Our basic principles of respect, excellence, accountability, and hard work serve as the foundation for all we do.
In addition to that, our professionals are hard-working and always give the best results. Having our experts on your property will not cause any trouble. Because we will not be distracted by unimportant things and will instead focus on our task. Check out our latest Carpet Cleaning Reviews.
To discuss your cleaning problems and prices with our team, you can contact us now.
Top-Notch Pet Stain Removal, Carpet Cleaning, and Sanitization Services In Sydney
Even though your carpets are spotless spillage and spots make them appear dirty and unattractive. But do not panic, if you engage our Carpet Cleaners the stains that appear to have permanently marked themselves into your carpet can go.
Our professional carpet cleaning Sydney team uses the best and safest techniques to remove moulds, dirt, allergens, germs and stains from your carpets. Our company provides you with the best carpet cleaning services.

Carpet Steam Cleaning Sydney
Steam cleaning or carpet steaming services are very resourceful but only with the right hands. That is why you can hire us for the best carpet steam cleaning services. We have records of offering suitable cleaning for all fabrics.

Dry Carpet Cleaning Sydney
Dry cleaning of the carpet is essential to remove the moisture of water it includes pre-vacuum, inspection, stain treatment, chemical solutions, and grooming. We have the right tools for this kind of work. Hire our affordable carpet cleaning service.
Carpet Stain Removal Sydney
Stains can be from anywhere. They are hard to remove. Thus, contact us now for a premium carpet stain removal facility. We remove pet urine, Water-Soluble Stains, Protein-Based Stains, Oil Stains, Wax and gum Stains, Dirt and mud-based Stains, and Cigarette Stains.

Carpet Mould Removal
We provide high-quality mould removal services. Our highly trained professionals inspect the carpets closely and remove them. Moulding on carpets can be harmful because it attacks the integrity of the carpet fibres and weakens them.

Carpet Deodorization And Odour removal
It is impossible to sit in halls that have smelly carpets. Most times, stains are responsible for bad smells. Therefore, contact us for a refreshed carpet smell. We have solutions for removing all kinds of bad smells that are disturbing your stay at home.

Carpet sanitization
Day-to-day activities can attract germs and bacteria to your carpet. It is harmful too. We utilise eco-friendly cleaning and sanitisation solutions to refresh your carpets. Hire our carpet sanitization service now!

Carpet Flea Treatment And Cleaning
If fleas have infested your carpet, we can help. We have effective methods to remove fleas from your carpets. It is not a fact that fleas can only spread because of pets. Ping us to have your carpet flea-free.

Hot Water Extraction Method
This involves the use of hot water and a water extraction machine to clean your carpets. The hot stream of water helps to eliminate the dust even from the core of carpets. It also helps to eliminate all the bacteria from the carpet.
Groom Your Carpet With Our Local Sydney Carpet Cleaners
Sometimes carpets need an emergency carpet cleaning service. For this, a professional must be at the nearest place to serve you. Thus, our same-day carpet cleaning Sydney professionals are available 24 by 7 to help you. Moreover, we are locals of Sydney. Therefore we know all the routes of Sydney. Hence we always go for the shortest path and strive to reach you on time. All the machinery and the solutions which are needed in the carpet cleaning solutions are kept in advance in our van. Also, we serve in all the locations of Sydney on the same day. Therefore you can hesitantly book us anytime.
We also never charge extra for our urgent service. During monsoon season there can be many instances like flood damage. Therefore we even deal with carpet water damage in Sydney. The effects of a flood might be quite severe. Rather can severely harm and discolour your carpets. But it is best to get them fixed rather than replace them. Our Sydney carpet cleaners can revive these carpets and give them new vitality.
Who We Are?
City Carpet Cleaning itself is enough to tell its significance. We are Sydney's number one residential carpet cleaning service provider. There is no potential for error in our service procedure. Because all of our cleaning techniques follow professional recommendations and are provided by extremely competent, licensed cleaners.
Since we ensure our customers' convenience and a hassle-free experience while executing the work, the method is suitable. We are Australia's top-rated professional carpet cleaning experts and are among the most sought-after cleaning service companies. We appreciate our customers' time and effort.
Our commercial carpet cleaning team offers specialized same-day cleaning services. We will not leave the job site until our customer is happy with the cleaning procedure. We give our best and never let our customer's hope down.
Our Process Of Carpet Cleaning is Applicable To Every Type Of Carpet
Getting Your Carpets Inspected
Our best carpet cleaners in Sydney will first perform an end-to-end inspection of the condition of your carpet. This is needed in any form of cleaning.
Carpet Laying
Carpets tend to lose their grip. Therefore, our Carpet Cleaning team has a highly effective solution to lay them properly before cleaning.
Carpet Shampooing/ Steam cleaning
Regular vacuuming doesn't get you through the bacteria which are inside. Thus, we go with steam cleaning or carpet shampooing to get your carpet deeply cleansed.
Carpet Drying
Due to water and solutions being poured on carpets, it gets wet and moist. After cleaning, a quick drying up of carpets is in our process.
End Of Lease Cleaning: Get Emergency Carpet Cleaning In Sydney
If you are liable to return your rented carpets in a neat and clean condition and require professional help, then you can get in touch with us. We have proven our worth by serving many landlords and tenants in Sydney. We always reach on time and make your end-of-lease procession hassle-free. Additionally, the cost of our expert carpet cleaning service is affordable. Customization of services depending on your requirements has made us the best bond cleaners in Sydney.
We have a team ready 24/7 to fix your schedule and solve problems. Also, we do not charge extra for urgent cleaning. We have become a destination for carpet cleaning and many other services in this category. You may contact us whenever you need bonded carpet cleaning in Sydney.
Top-Class Commercial And Residential Carpet Scotchgard Protection
City Carpet Cleaning Sydney is the best choice for you if you are someone looking for professional cleaning and Carpet Scotchgard Protection services. Our Sydney team has the most skilful and experienced experts, who go the extra mile to offer the best kind of services to our clients. Contact us now to make your appointments right away!
Moreover, our carpet cleaners focus on providing the best carpet protection treatment. Not only this you can contact us for carpet stain protection packages. Thus you can keep your carpet future-ready with our carpet Scotchgard services.
Whether you have residential or commercial carpets, we provide the needed extra security for their fabrics. Hence, our carpet fabric protection solutions are the most suited for your place. We have saved many and can save your carpets too.
Highlights Of Our Carpet Cleaning Services In Sydney
Looking for carpet cleaning and restoration? Our professional team is here to provide you with services within an hour of booking. Yes, you heard it right! Our company offers its clients amazing cleaning, repair and restoration services as we hold pride in being the number 1 carpet cleaning company. You will get the standard service without any lack of quality. You can also hire us for:
Tile And Grout Cleaning
Carpet Steam Cleaning
Leather Lounge Cleaning
Shampooing, Rinsing, Sanitising
All Fabric Protection
Lounge Chairs, Sofas, And Couches Cleaning
Carpet And Underlay Protection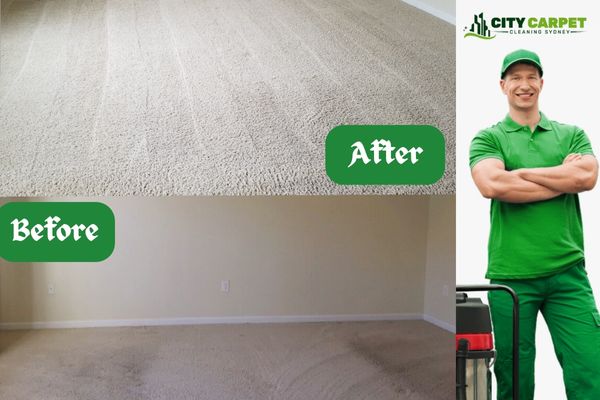 No Dust, No Worries! Hassle-Free Deep Carpet Cleaning Services Anytime Sydney Wide
Dust and stains in carpets and worries come together in your life. You can be free of them by keeping yourself on your emergency cleaning contact list. We are committed to providing our customers with high-calibre deep carpet cleaning services in Sydney and its suburbs. We do our best to live up to your expectations. Our team analyses your situation before starting the carpet cleaning process. Just give us a ring to set up an appointment if you would like to use our services. Our customers receive trustworthy services from us. Here are the nearby areas we serve in Sydney:
Why Choose City Sydney Professionals For Carpet Cleaning Services?
Top Ranking Cleaners: City Carpet Cleaning offers the most qualified team for your carpet cleaning. You can rely on us every time.
Licensed Team: We have a reputable firm in Sydney. Our team is certified to the extent to book our company now!
Safe Chemicals: Carpet fabrics are crucial. Therefore, keeping them safe from chemicals is our job. Our team uses fabric-friendly cleaning chemicals only.
24*7 Customer Care: You can call us at any time to ask your queries. The carpet cleaning executives are available for all-day service.
Time Efficient: Our affordable carpet cleaning services are less time-consuming. Unlike others, we have a higher level of technology available.
Hire our carpet cleaning professionals at a low price and for high-quality results. We are serving you with residential and commercial carpet cleaning solutions.
FAQ's
We provide 24*7 services for queries and bookings. Our experts are also available on Sunday for cleaning. We will arrive at your doorstep at the earliest.
Yes, every carpet cleaner on our team is well-trained, experienced, and licensed.
No, our company prefers specially-made cleaning chemicals that are suited for all fabrics. We also check their authenticity for being eco-friendly and pet-friendly.
Call Us On 02 3814 2793
Location:
Sydney, NSW, 2000, Australia